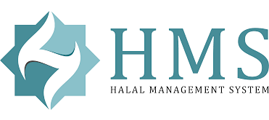 Integrated Halal Management System (HMS Global)
An innovation which provides a platform to manage the overall halal certification process.
World's first Integrated Halal Management System that empowers any organization by providing a complete package of halal management solution to manage and optimize the overall Halal Certification Process right from leads generation till certification approval including post certification follows up.
Manage all your Department's Interaction in one place
Auto email and SMS information message if data pass between departments
Separate login for all clients to view their details
Management & admin can view reports for all client & their current status
High system security & role based login credential
Maintain client cocuments and data information
Track client for certification renewal
Automate tasks & SMS/Email integration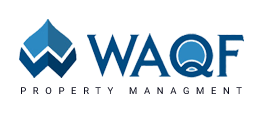 WAQF Property Management System
World's 1st Shariah compliance automated system to manage, track, maintain the WAQF properties and assets
Initiated by United World Halal Development, Singapore team, reviewed by Islamic renowned theological team around the world and designed by BigBiz's highly skilled IT team from India to manage, track, maintain such as land, buildings, donations, charity, funds and other.
Manage all your Department's Interaction in one place
High System Security
Management Executive Reports
To Manage, Maintain, Track the Waqf Property & Funds
Manage Tenants Agreements
One Stop Solution to all Waqf Property & Funds
Monthly, Yearly Management Reports
Integrated SMS, Emails Systems.
To Ensure Waqf Property / Funds are Well Managed and Benefits to Ummah
Waqf Properties must be Protected and Produce Revenue Annually for the Betterment of Ummah.
Halal Police – Digital Halal Certification
An unique proposition of Digital Certification concept that enables certification governance over fraudulent acts. 
UNWHD came out with an idea to help Halal Bodies where it is very easy to track the authenticity of certificates of any client before making a purchasing decision. It helps 'Value authentication' of the issuers and secures the stakeholder from vulnerabilities of the fraudsters. Halal Police aim in bridging the gaps between Industry and Consumers, whereby all stakeholders can avail faster and trusted services (Overseas and Local), Industry of all types and including law enforcement agency.
Manage all your Department's Interaction in one place
The genuine certificate is an essential part of the Halal Authenticity
Certificates are added with patented 2D encrypted QR codes with Track & Trace to make sure 'You Are Secured'.
Ensures reliability of Halal Certificate Issuing Authority / Body
Halal certificate security is essential as several references are made prior to issuance to a vendor.
The Security levels must be both Physical, Virtual and machine readable in easier terms.
The Security offered must be not breached.