We realized the necessity of the world to be united to address global concerns. Hence we approached several countries and successfully got approval to declare November 1 as World Halal day. Every year on that day, we identify a particular global issue and organize the event in a different country to bring awareness about it.
India's leading Halal Certification body helping more than 700 Indian businesses from different sectors i.e. FMCG, Pharmaceutical, Cosmetics, etc. to enter the global Halal Market. Committed to achieving excellence in consultation, issuing Halal Compliance Certification, Independent Auditing & Monitoring systems as per Shariah (law).
The first Halal certification authority in Nepal, is an Independent NGO body, which incorporated with the government of Nepal, deals in Permitted (Halal) Food, Research Work, Issuing of Halal Compliance Certification, Independent auditing and monitoring product compositions and services.

This Non-profit organization's prime focus is that to bring closer co-operations among the halal certification bodies, establish standard halal processes and centralize connections among the SAARC countries' Halal authorities and world halal certification authorities, halal associations, food testing laboratories, Islamic scholars, Muslim and non-Muslim nations.
The 4th biggest Muslim population country, Bangladesh has a huge demand for Halal food, cosmetics & drug products. As the concept of Halal goes beyond eatable products, even shoes, leather bags, toothpaste, beauty products, floor cleaner, paints, food dyeing, gelatin capsules and innumerable products.
I am Battuta offers Halal & Muslim friendly travel, the unique platform in the travel industry going to serve millions of Muslim and non-Muslim customers around the world every day. Halal tourism in the tourism industry provides holiday destinations for Muslim and non-Muslim families who abide by Sharia rules.
Islam is concerned with ethics as well as economics. That is why it has provided for helping the poor and the needy, in the form of sadaqaat as well as qard-e-hasan, one is an outright gift, the other a loan without interest. Indias first-ever financial Institution Based on the concept of Riba (Interest-free) financial services.
Nawabs showcases the perfect match of fine dining preciousness, luxury and elegance ample reflected in the cuisine and the decor of the restaurant. The spatial ambience engulfs the diner; immersing them into a lusciously rich experience surrounded by artifacts and life-size images/portraits of Maharajas and Nawabs.
H- Mart is an ethnic store concept; our mandate is to provide quality, natural, clean, permitted, organic and halal-certified products at affordable prices to the community. We have designed our chain supermarket concept where customers can find easily for a variety of general and speciality grocery items at low/competitive prices.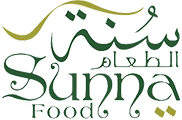 Our major objective is to offer the best and widest range of Sunna food products available on the shelf in the most convenient store with a reasonable and affordable price. Our mission is to promote health in the community and hope that our customers find inspiration, excitement and good health from the food you eat.

Green masjid is a unique concept that emphasis to raise awareness in the Muslim community about present environmental and safety issues. We operate as a friendly community centre to educate & provide proactive tools that community can adopt for caring for their natural environment by both Muslims and non-Muslims in general.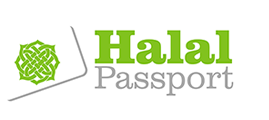 Halal Passport Card is based on the concept of Eating Ethically & Responsibly. Our Mission & Vision is to provide quality, clean, permitted, and halal certified foods to the community. You can be sure that the food you consume is 100% safe for consumption and does not contain any harmful ingredient.

HalalDel.com is an online platform that deals with halal delivery. It's a solution currently where buyers and consumers can get Halal, Hygienic food at the same time the products that are halal certified. With over 20+ year's experience & expertise in logistics & supply chain. Targeting all food segments such as Fresh & Frozen - meat, agro & dry products.